Montecarlo Resort
Montecarlo on the Drina was created on the site of an old tavern that had the same name, founded in 1975, which was a favorite gathering place in this area. Today, based on the old tradition, we welcome guests with the opportunity for an even larger number of tourists to stay here and learn the charms of incredible nature.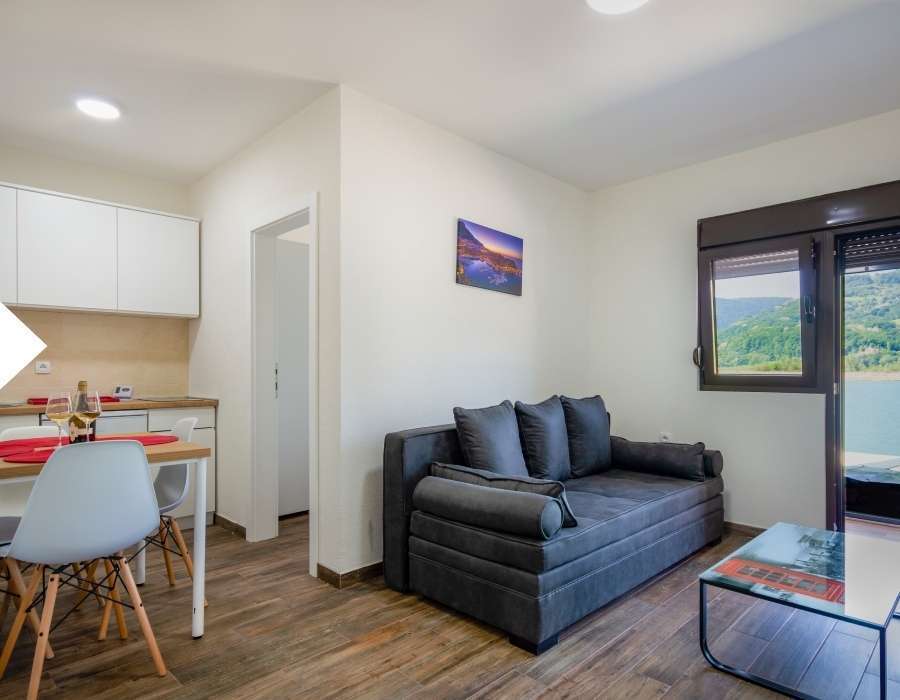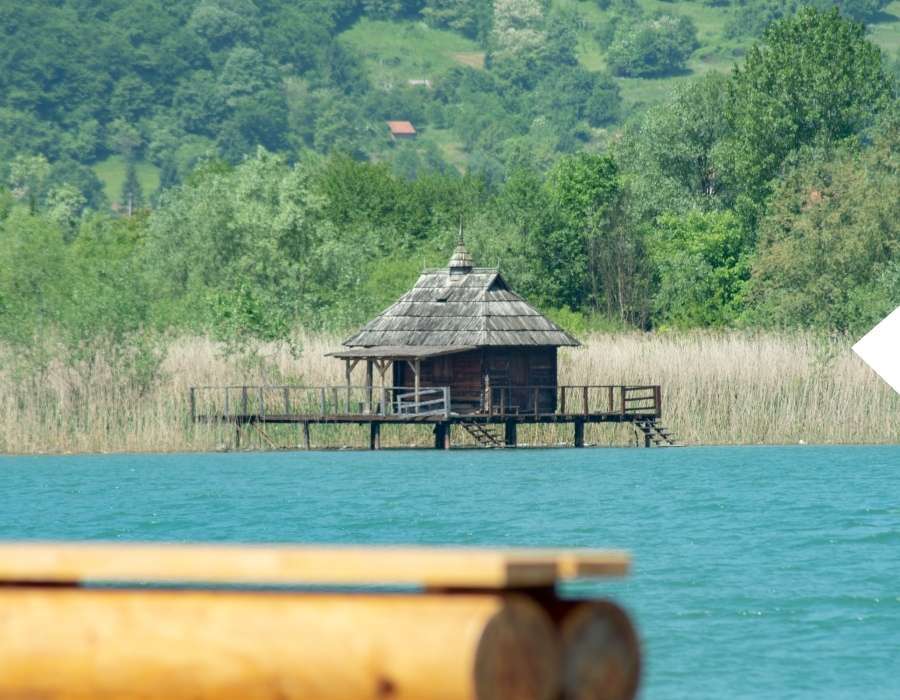 Sojenice
Within the complex there are two soybeans that will make your stay on the Drina a unique experience.
Enjoy local food
Restaurant
Indulge in our specialties that we serve during the day. You can consume our prepared meals in your house or in the bar itself.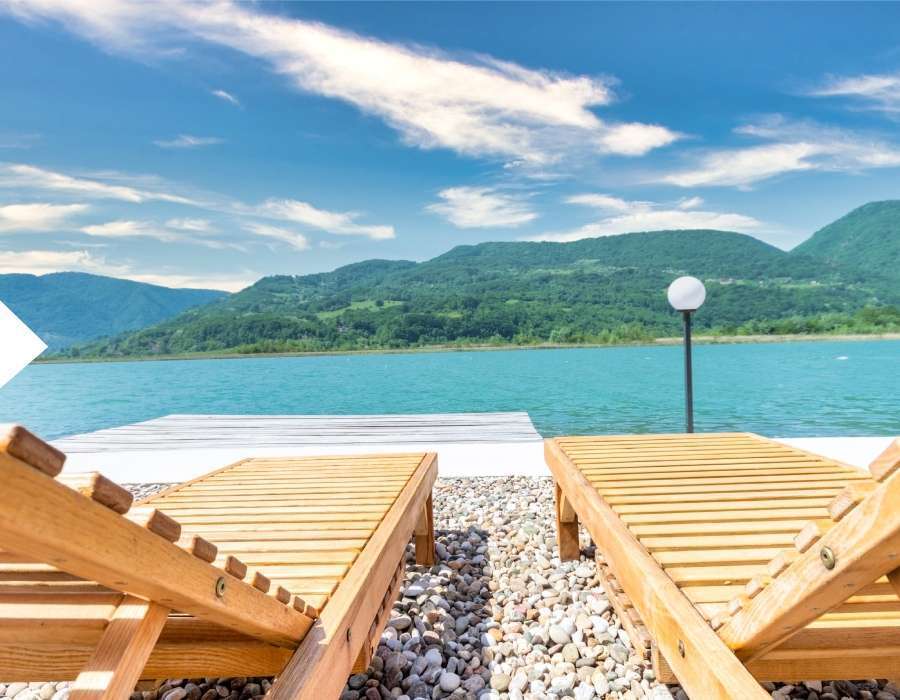 What we offer you
Have you ever dreamed of waking up with a view of the emerald Drina?
Here all your senses will awaken, the explorer in you, the adrenaline in you. If you have not had the desire to enjoy the natural beauty so far, you will get it here. Doesn't it sound perfect to be able to watch the beautiful river from the bed and enjoy the chirping of birds? This unique experience as a combination of glamor and camping allows you to choose comfortable accommodation and its surroundings in which you will be able to enjoy both nature and accommodation.
Enchanting nature
Local culture
Healthy food
Excursions and tours
A BIT MORE ABOUT OUR RESORT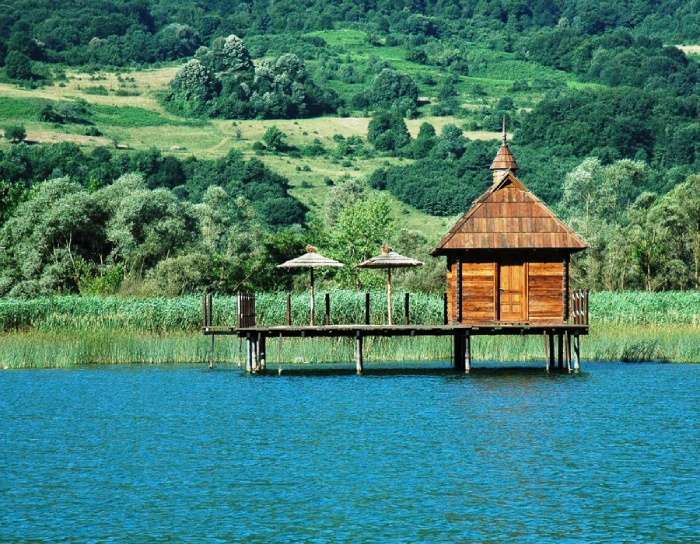 WHAT IS OUR GOAL…
Montecarlo on the Drina is located on the banks of the river, in a place with the most beautiful view. It consists of five apartments, five glamping houses, a restaurant, a swimming pool, an open-air theater, a beach with deck chairs.
The concept is designed so that the most diverse requirements of guests can be met. YOU choose whether to enjoy an active adventure vacation or relax in a beautiful natural environment. You can choose whether you will be accommodated in one of our glamping houses or in luxury apartments. If you want to prepare food yourself, you will have that option, both in your apartment and outdoors on the beach. If you still want to indulge in our specialties, we serve all meals during the day. You can consume our prepared meals in your house, outside or in the bar itself. You can just enjoy the beach and deck chairs or ride a bike, hike, walk, paddle, fish. Each offer is interwoven with the desire for rest, nature, good and healthy home-made food from these parts and relaxation in a way that pleases our guest because we value individuality.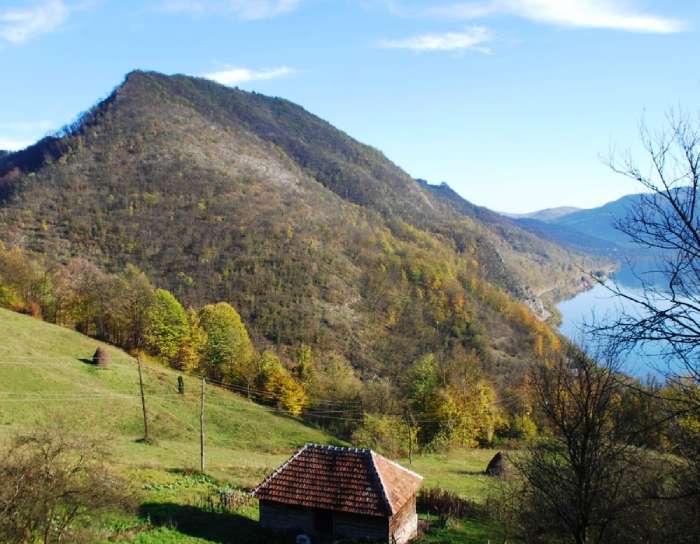 OUR DRINA
The Association of Nature Lovers Naša Drina was formed out of a desire to actively participate in preserving and improving the environment.
Although young, this Organization already has over 100 members, lovers of this climate, fresh air, hunting, fishing, outdoor activities and generally healthy living. They will pass on their habits to young people through educational workshops, promote a healthy lifestyle, diet, use of renewable materials in construction.
The work of the society is dedicated to nature protection and environmental improvement, which will strengthen a healthy future and lead to increased environmental awareness, popularization of natural values, study and protection of natural heritage and biological diversity, and thus lead to long-term social and economic improvement of our community.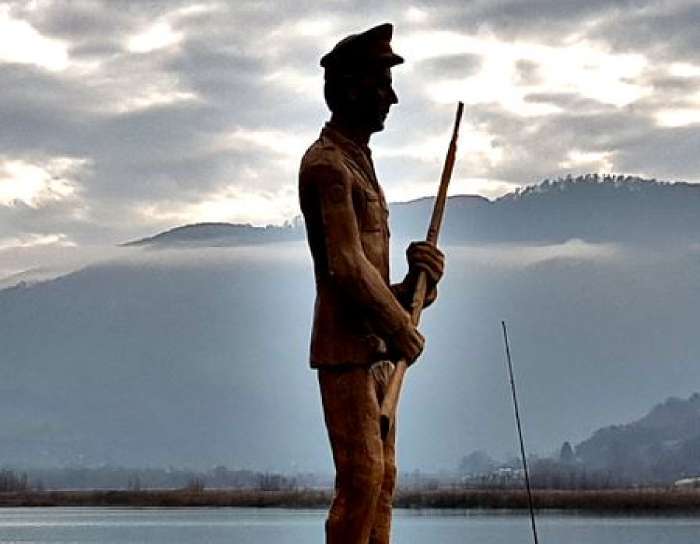 MONUMENT TO THE HERO
Within the complex, there is a monument erected in memory of the hero Millos Cirkovic. There have been difficult moments in the history of the people that have called into question its very survival. However, it often happened that individuals opposed that evil destiny. That individual resistance, which is characterized by loneliness, determination, defiance and courage, often astonished the enemy. In the days of the Serbian exodus from his cradle of Kosovo and Metohija, one man dared not to accept that evil fate and to oppose that same fate with all his strength.
Milos Cirkovic (1961-1999) is a soldier of FR Yugoslavia who remained the only one in uniform in Kosovo and Metohija after the withdrawal of Serbian security forces on June 15, 1999. While his family was already in a refugee camp in the central part of Serbia, he remained alone in his village of Belo Polje, near Peja. There, he resisted Albanian terrorists for days, resisting, and eventually died on the doorstep of his house. Although his parents told him to go with them into uncertainty and persecution, he refused, saying his famous sentence: "You go ... I stay."